There's always someone you could talk to. Often closer than you think.
In a new #ReachOut campaign, HeadsUpGuys, a resource dedicated to helping men fight depression, asked photographers and artists to capture their own battles with depression and talk about the importance of seeking help.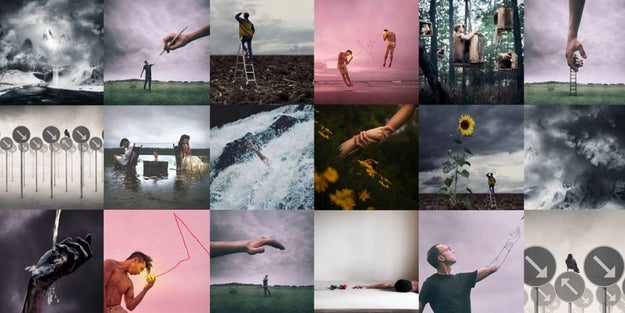 Many men dealing with depression don't get treatment for many reasons – but a big one is because too many men are led to believe that admitting they have a mental health problem is a sign of weakness, thanks to pressures of masculinity.
"Fighting depression and the stigma attached to mental health issues is tough enough, but adding unrealistic expectations about 'being a man' or 'acting tough' only makes things worse," Joshua Beharry, project coordinator for HeadsUpGuys, writes. "For many men who have overcome depression, the turning point came when they reached out to a friend, family member, or health care professional. Don't face this fight alone. Reach out now."
Here are a few photos from the stunning campaign:
HeadsUpGuys / Via headsupguys.org
Sometimes it can be the hardest part but if you reach out you never know who will be there to pull you through.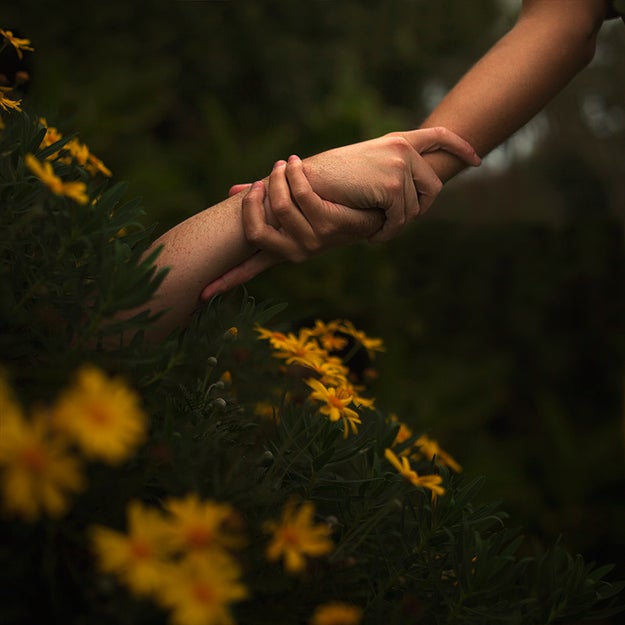 –Nathan Milner, fine art portrait photographer, Melbourne, Australia
Nathan Milner / Via headsupguys.org
When we become trapped in our own thoughts, we may leave slack on the lines of communication between our friends and loved ones."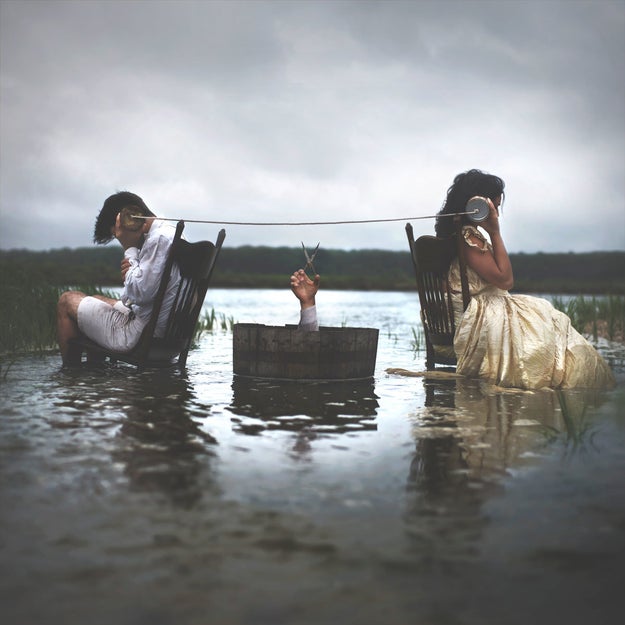 "In order to persevere, we must remember to keep our lines taut with the transmissions of care and support for each other.
–Nicolas Bruno, fine art photographer, Northport, New York, U.S.A.
Nicolas Bruno / Via headsupguys.org
"There is no shame in asking for help. We are only human and we shouldn't carry everything on our shoulders because it would only cause our downfall.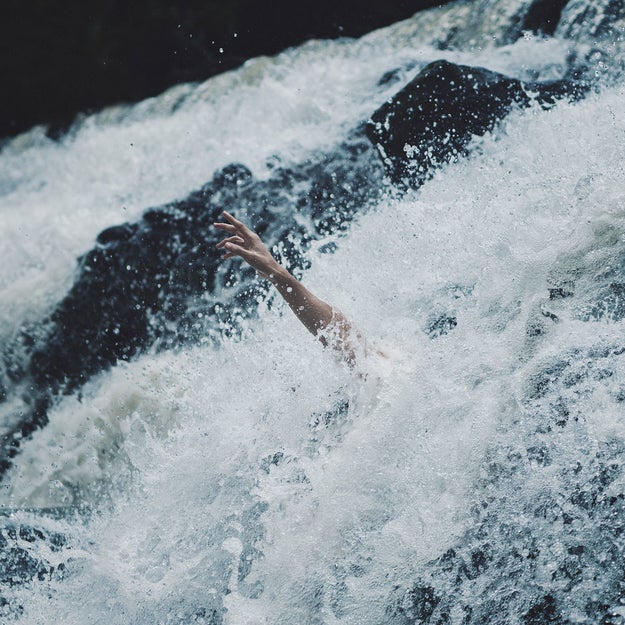 When things get heavier and everything is coming down on you, give it your all to reach out for help."
–Mike Alegado, conceptual and fine art portrait photographer, Manila, Philippines
Mike Alegado / Via headsupguys.org
---