Faster and more delicious meal prep with the pros.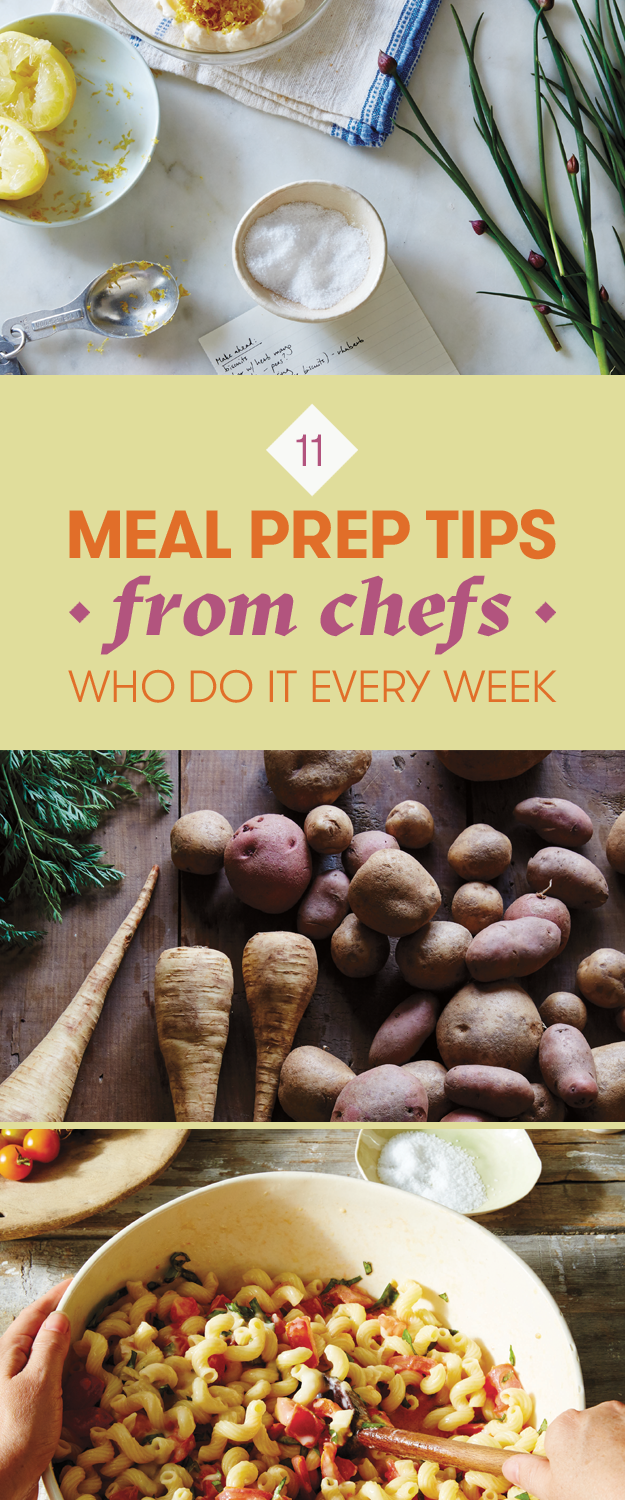 Design: Zoë Burnett / BuzzFeed. Photos: James Ransom / Food52 A New Way to Dinner / Ten Speed Press.
For lots of us, weekly meal prep just might be the answer. But anyone who's tried it knows how boring it can be to open your container on Thursday night and face the same food yet again.
But Amanda Hesser and Merrill Stubbs, pro chefs and founders of Food52, have it down to an art. They wrote a book, A New Way to Dinner, packed with fully formed weekly meal plans that won't leave you bored. Here are some of their best tips for making meal prep work in real life.
Before you start, think of the big picture – and organize everything you need first.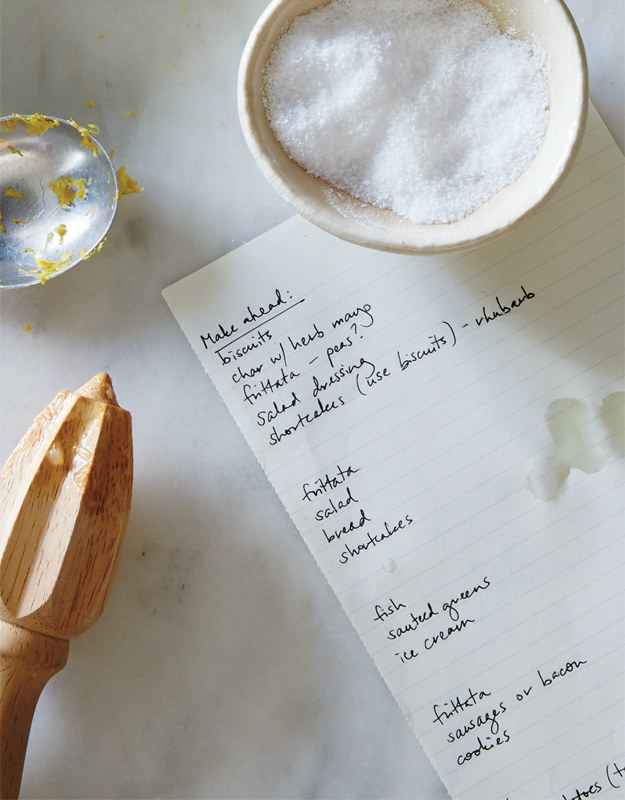 Whether you're making your own meal plan or following a written recipe plan like the ones in A New Way to Dinner or even the Clean Eating Challenge, spend a bit of time before you go grocery shopping doing what you need to do to feel organized.
This might include things like:
Figuring out which nights you're going to eat at home.
Reading your recipes all the way through ahead of time (especially if you're following a plan like the cookbook or challenge, or if it's the first time you're cooking a recipe).
Writing down any modifications you want to make to your recipes directly on the recipes (or on sticky notes), and adjusting the grocery list appropriately.
Washing all of the dishes that you're going to need to use to cook and store your prepped ingredients, and putting them away where you can find them.
Checking your "pantry staples" to make sure you're stocked with all the basic ingredients that your recipes call for that week.
Once you're done with grocery shopping, washing all of your produce at once so it's clean and ready when you need it.
James Ransom / Food52 A New Way to Dinner / Ten Speed Press
Don't be afraid to take shortcuts.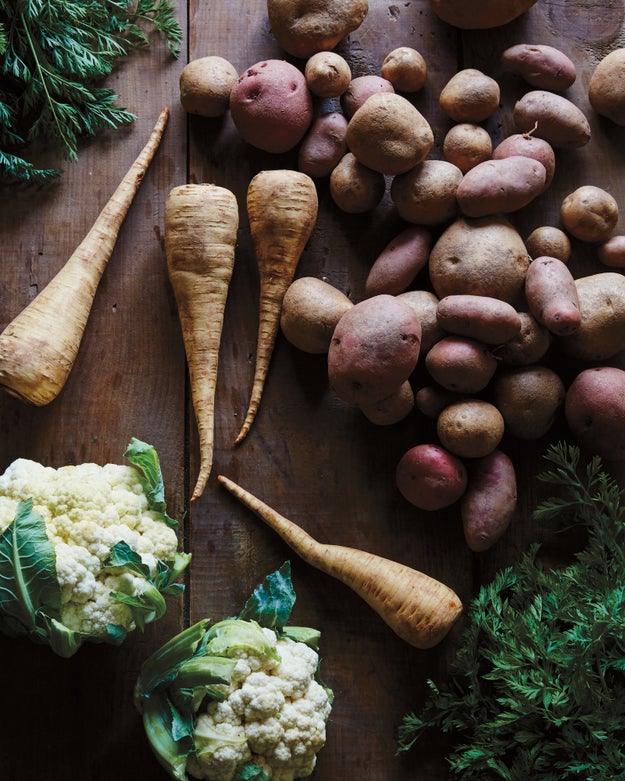 Remember, meal prep can take as much (or as little) time as you want it to – and there's no shame in shortcuts. Buy the sausage instead of making it, use your favorite premade salad dressing instead of mixing it yourself, get the bag of preshredded Brussels sprouts if you feel like it's worth the splurge, skip making dessert entirely and just buy a carton of your favorite ice cream. Amanda and Merrill frequently suggest shortcuts that you can feel good about taking, even if you don't know much about cooking.
Of course, if you're following a plan that's based on a certain amount of protein or calories, making substitutions or replacements will probably alter the final nutritional measurements. Same goes if you're on a budget – for example, opting for the precut bell peppers can be more expensive than buying the whole peppers. The key is to look at the price per unit; learn more about that here.
James Ransom / Food52 A New Way to Dinner / Ten Speed Press
---