So cute, so easy.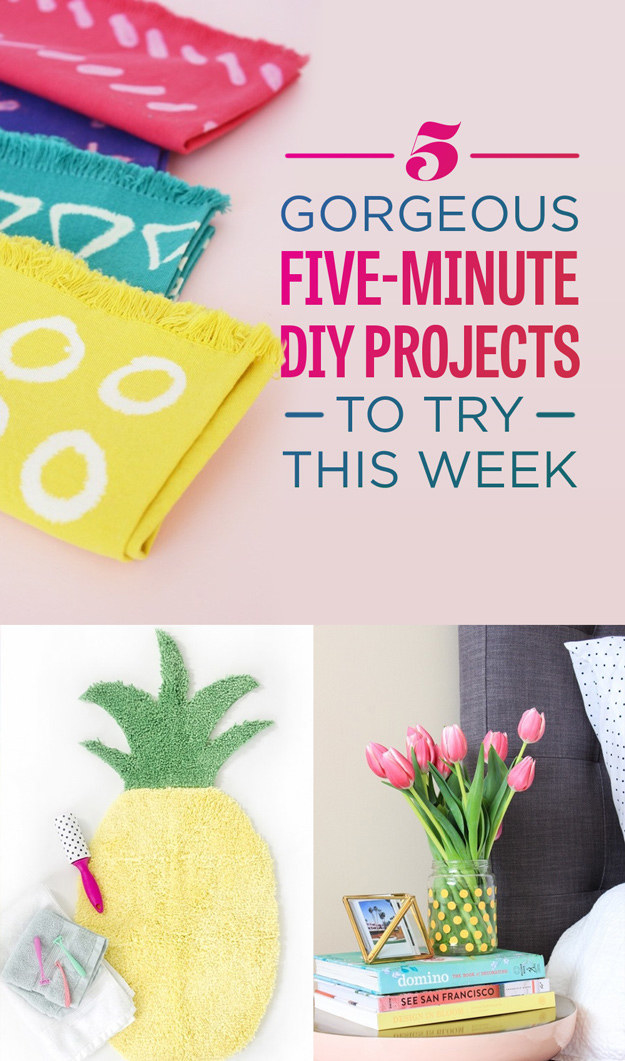 Andrew Richard / BuzzFeed
Tie a rainbow of tassels to your summer tote bag for a quick splash of color.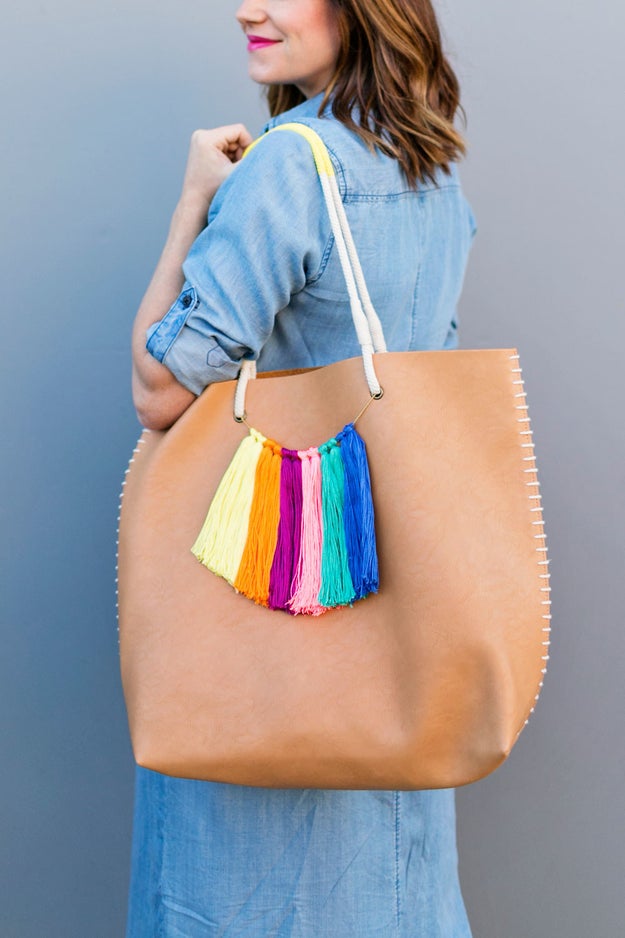 You use small skeins of embroidery thread that are already looped around, so all it takes is a few strategic cuts and ties. Also, each single skein costs around 40 cents, so this will probably cost you less than $6 total. Here's exactly how to do it.
Wash out an empty glass pickle jar and cover it in a pattern of polka dot stickers to make a modern vase.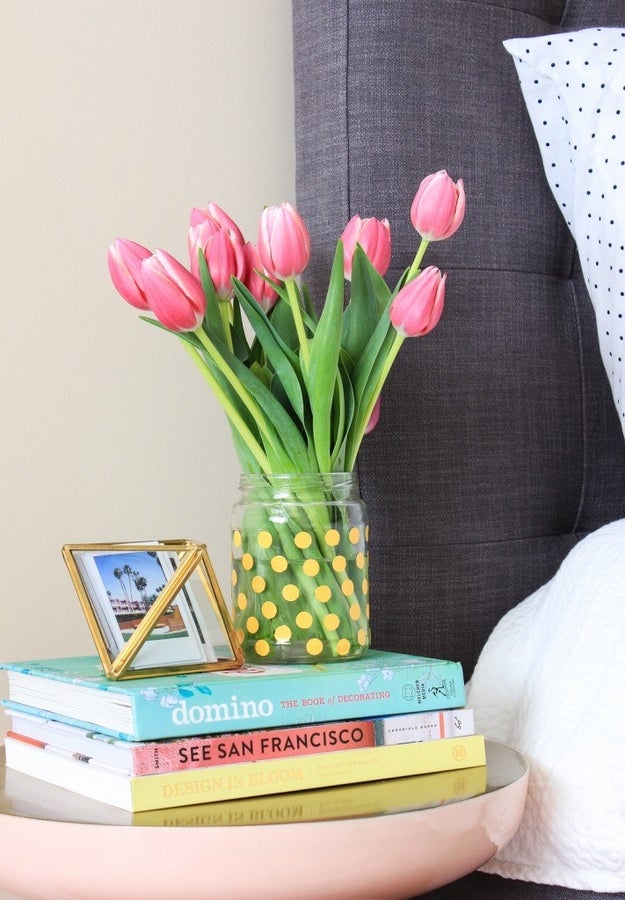 Just the right amount of homemade, and just the right amount of adorable. Read the tutorial here.
Hot glue a stone, a toy, or tbh whatever you freaking want to a cork to make a wine stopper.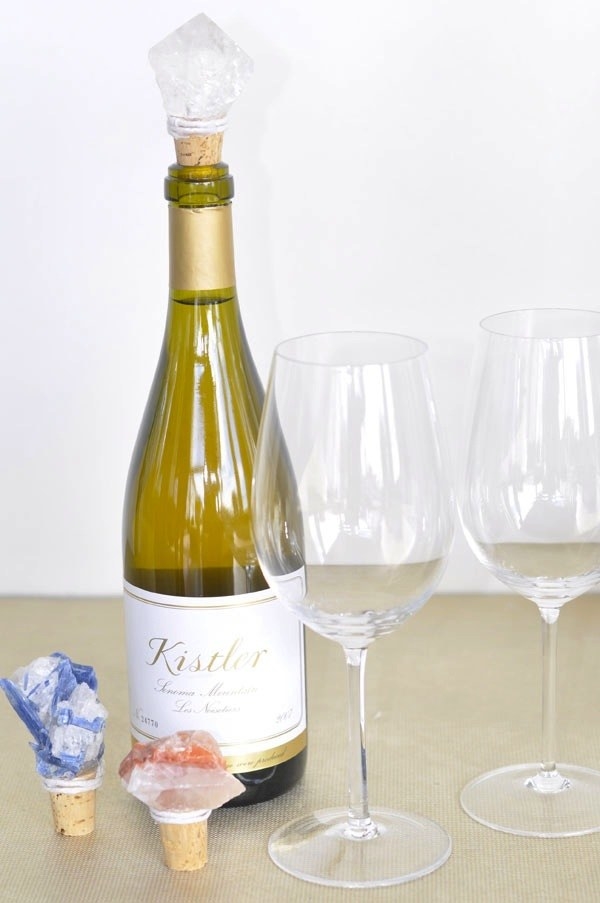 Instant gift, too, when you're running late for a birthday party. Get all of the details here.
---